After completing the calibration of your 3D printer, following the previous articles of the Longer 3D Academy, you can check the results obtained through the test below.
The object that we are going to print is a "Cyclonic Separator", that is a particular object that is placed between the vacuum cleaner and the suction pipe, and which allows you to separate up to 99% of the dirt present in the suction pipe. In this way the vacuum cleaner will always remain clean and above all its filters will not freeze; so this object turns out to be extremely useful when you intend to vacuum the residues produced by woodworking, the fine dust produced by the processing of 3D prints, the residues produced by laser cutting, and so on.
Printing the Cyclone requires that the printer has been perfectly calibrated, otherwise the print will not be perfect and will not guarantee the promised results. Therefore, if the printer is ready, here's how to proceed.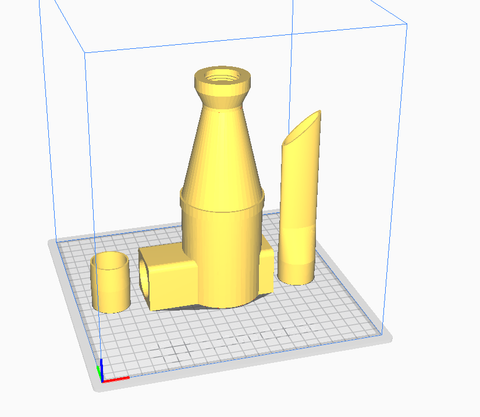 The model consists of the main body of the cyclonic separator and two input and output adapters, which serve as a connection between the cyclone and the vacuum cleaner pipes. For best results it is recommended to use PETG, however if you do not have some experience with this material then you can also use PLA.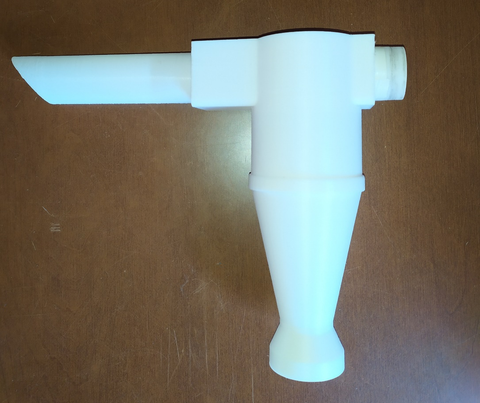 To make the connection more stable, it is possible to put a little rubber insulating tape around the adapters, so as to have more stable and sealed joints. In addition, the Separator will need a container compatible with its screw attachment, and an easily accessible example is a classic transparent bottle of Coca-Cola or any other container with a similar thread.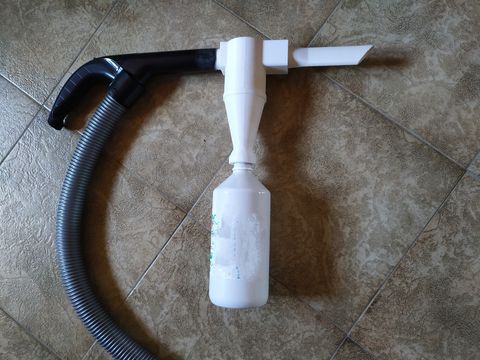 Once the Cyclonic Separator is installed as shown in the figure, almost all the sucked dirt will go inside the bottle instead of inside the vacuum cleaner, thus avoiding clogging the filters with fine dust.
Remember never to put your hand in front of the suction, as the Cyclonic Separator works on pressure differences; therefore, obstruction of the suction will cause the container to implode!
This video shows the Cyclonic Separator in action:  https://youtu.be/FEvztl8UPPk
https://www.longer3d.com/collections/accessories
---