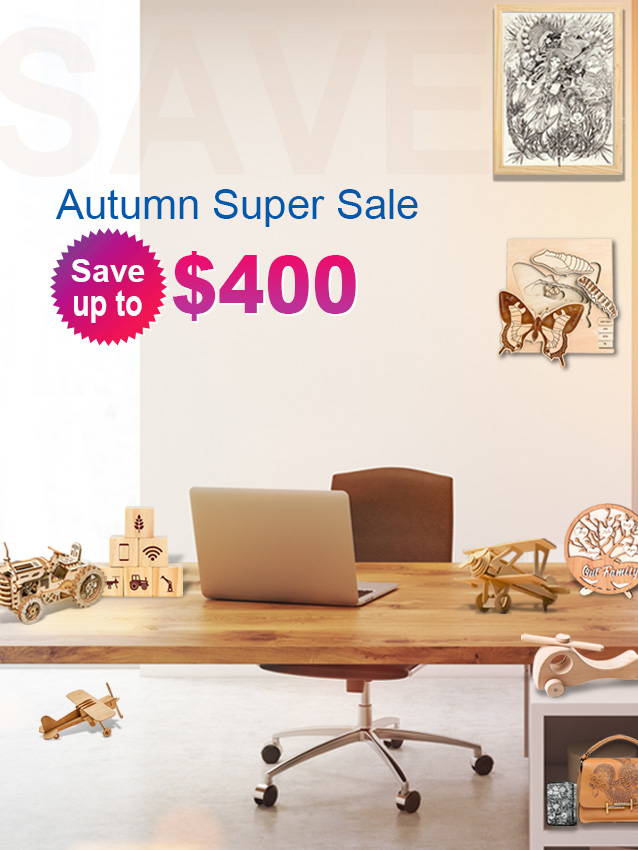 Popular products at affordable prices!
Laser Engraver Accessories
20 off over $100 Code:LEACC20OFF
|
40 off over $200 Code:LEACC40OFF
10 off over $50 Code:
3DACC10OFF

|

20 off over $100 Code:3DACC20OFF
Purchase with accessories for a better deal
Focus on manufacturing and supplying complete 3D Printing &Laser Engraving Cutting solutions, take your imagination to the real world with the latest technological solutions.
Who we are, a technology leader of 3D Printers & Laser Engravers in China and loved brand by customers across the globe, which has built a proprietary factory (ISO 9001 certified) of over 2000 square meters and more than 100 employees, set up its own R&D center, registered over 50 patents and acquired the preeminent UK company RepRapPro.
Stay in the loop on exclusive offers, new arrivals, and so much more.